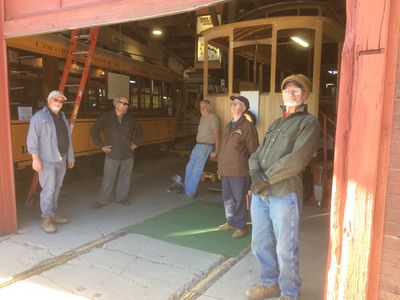 Become a volunteer
Do you have a passion for history?
Do you want to be "hands on" about keeping history alive?
Consider becoming a volunteer.
Shop at King Soopers
Do you have a King Sooper's Shoppers/Reward Card?
Simply go to KingSoopers.com
Go to Community Rewards, then Find An Organization.
Check the Pikes Peak Historical Street Railway Foundation box
Or enter VP219 … and you're done!
Don't wish to register online? Call 1-800-576-4377 and choose Option 3. A King Sooper's customer service agent can link your card number to PPHSRF right over the phone.
Shop at Safeway
Ask a volunteer for a pre-loaded Safeway gift card.
Keep the card loaded—every time you shop with your Safeway gift card, the PPHSRF will receive a percentage.